TOPCIT IS
TOPCIT IS
IS?
TOPCIT stands for Test Of Practical Competency in IT.TOPCIT is a performance-evaluation-centered test designed to diagnose and assess the competency of ICT specialists and software developers that is critically needed to perform jobs on the professional frontier.
MISSION Establishment of representative SW capability measurement system in Korea that can be used as an international common index.
Development Background

Industries
Stagnant growth rate in the ICT industry
Decline in international ICT competitiveness

Corporations
Need for a standardized and objective competency index when hiring ICT recruits
Manpower shortage experienced by ICT companies
Decrease in ratio of qualified personnel recruited in the field of ICT.

Universities
Increased demand for an ultimate method for assessing graduating students' competency in ICT
Continuous efforts to improve the quality of education in universities
Development Goals

has been developed to objectively assess the competency of those planning on entering the ICT field.
The analyzed data will assist universities and industries in admitting students or hiring new recruits respectively.
TOPCIT measures the competency by evaluating the test-takers' answers to a series of creative problem solving questions and by assessing their executive ability.
has the following characteristics.
It diagnoses the necessary competency for workers in the ICT field.

· It diagnoses the understanding level of business and management, which is required in the professional line of duty in relation to ICT in a company.

· It includes contents such as the understanding of ICT business, the ability to communicate on a technical subject, and the capability of project management, all of which are not handled in other competency evaluation systems.

It evaluates

various areas of expertise in the field of ICT.

· The competency of a well-rounded individual.

· TOPCIT can evaluate the overall level of knowledge and skills in ICT through questions integrated with various contents.

It measures various problem

solving capabilities required in the field.

· The core competency required from the future oriented experts of the 21st century is their problem solving capability.

· Through TOPCIT, one can understand the issue and task given in an actual situation or scenario in the field and assess the problem solving capability to contribute to the enhancement of accomplishment by finding the optimum solution.
Who is in charge of and administers?
Who is in charge of

Ministry of Science and ICT

The Ministry of Science and ICT is a government department in charge of R & D and ICT policies in Korea. We are in charge of this project to focus on acceleration.

Institute of Information & Communications Technology Planning & Evaluation

The Institute of Information & Communications Technology Planning & Evaluation (IITP) was established to promote ICT R & D and industry through ICT R & D support. We strive to foster and develop the Korean information and communication industry through agreements, evaluations and support.
What issue is released?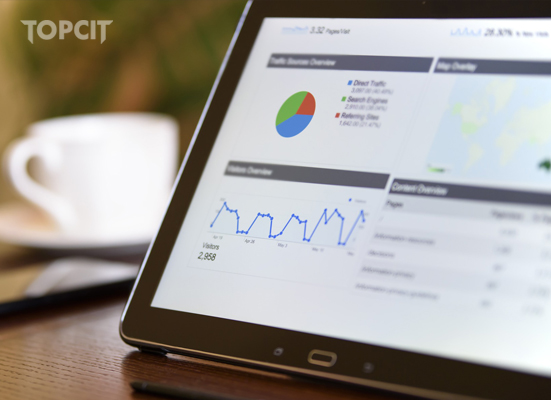 TOPCIT stands for Test Of Practical Competency in IT. TOPCIT is a system for diagnosing and evaluating the comprehensive ability of basic core knowledge, skills, and attitudes required for ICT industry workers and SW developers to understand the business, solve the tasks according to the requirements, and perform the tasks successfully. / p>                 
It was developed to objectively measure the competencies commonly required by universities and industry for new workers who want to enter the ICT field. TOPCIT measures these skills through an assessment of creative problem solving and practical skills, rather than a knowledge-based assessment.
For students! For college! For the industry!
To

students

who are looking for a job

Propose success vision and career development direction for new employees who want to enter ICT / SW field

This course allows students to study deeply about the subjects they learn at university and to show how the contents of the school are applied to the field through live lectures by business professionals.

University

, which studies how to improve education,

It is used to improve the quality of university ICT and SW curriculum and to develop curriculum linked to employment

The advisory committee, the questionnaire composition committee, and the questionnaire committee composed of leading large and small business executives and staffs in the field of ICT and SW in Korea and university professors communicate with each other through various channels of TOPCIT to lay the groundwork for the improvement of university education.

Reduced overlapping investment costs such as hiring excellent ICT talents and retraining by utilizing standardized ICT and SW competency models

SMEs are expected to develop systematic human resources by utilizing job training guidelines and online learning contents provided by TOPCIT.
Diagnosis

Diagnose the competency required for on-site ICT personnel

Evaluation

Complex assessment of various areas of the ICT field

Measure

Measure various problem solving skills required in practice
TOPCIT

Industry, Universities and Companies

1

In the industry, the growth rate of ICT industry is stagnant and international competitiveness is falling

2

In universities, there is a growing demand for discriminating students' individual competencies, and the quality of university education

3

Companies need to add objective evaluation criteria when recruiting ICT talents Difficulties in recruiting ICT personnel required by companies

TOPCIT

What is the answer?

1

Encouraging high-quality talents to enter ICT department by presenting a positive recognition and vision for the ICT industry

2

Through the balanced implementation of university education and business-oriented ICT education, ICT graduates should be improved in their capacity.

3

The vitalization of the ICT industry through the use of human resources should improve the working environment of ICT employees and create new jobs.

TOPCIT

Direction of TOPCIT

1

Diagnose the competency required for on-site ICT personnel

2

The various areas of the ICT field are evaluated in complex.

3

Measure the variety of problem solving skills required in practice.